Smart-growth advocate William Fulton wrote about the bankruptcy-sprawl connection in the L.A. Times last week. He was then vigorously attacked as a shill for public employees (the real problem, in his critics' view) and criticized for not providing data to back up his assertion that sprawl saps cities of money.
So Fulton dug up the Multari Curve.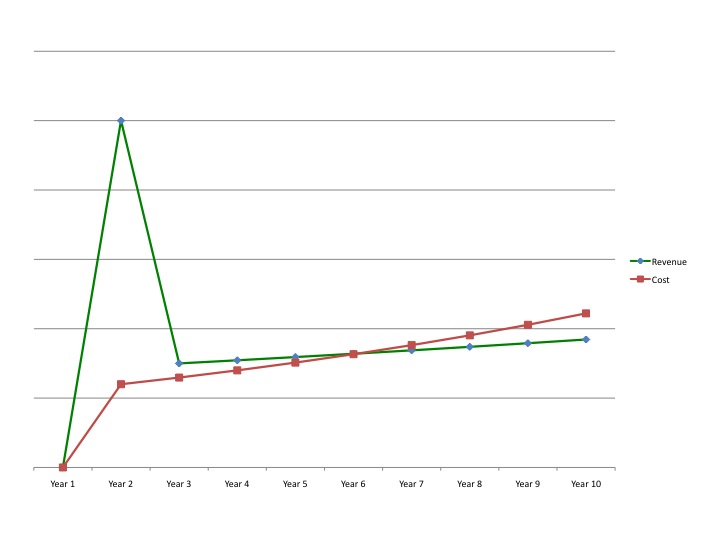 The green line shows revenue from a low-density housing project. The red line shows costs. 
Revenue to a city from a housing project spikes at the front end but drops off  by year three. Then, thanks to Proposition 13, which limits the rate at which property taxes can rise, revenues almost flatline.
Meanwhile costs increase as infrastructure (roads, etc.) ages and public employees, some of whom were hired to service the new neighborhood, get raises. Around year six the housing project starts costing the city money — in perpetuity. Pro-growth cities cover this shortfall up by approving new housing projects. But that works only as long as the economy percolates along strongly. A recession leaves the city stuck with huge bills.
Something to consider when the economy rebounds.